Manufacturing facilities
With its own specific equipment and CNC machine tools, the workshop provides a full autonomy to
SAHUT-CONREUR
which ensures the reliability and quality of its products. The
SAHUT-CONREUR
's production facilities is composed of 4 departments.
The boiler-welding department
In this department hydraulic folding, shearing, bending or welding machines allow the folding and assembly of parts. An automated overlaying machine is also present for the deposit of chevron or straight seams on the working surface of shafts or tyres.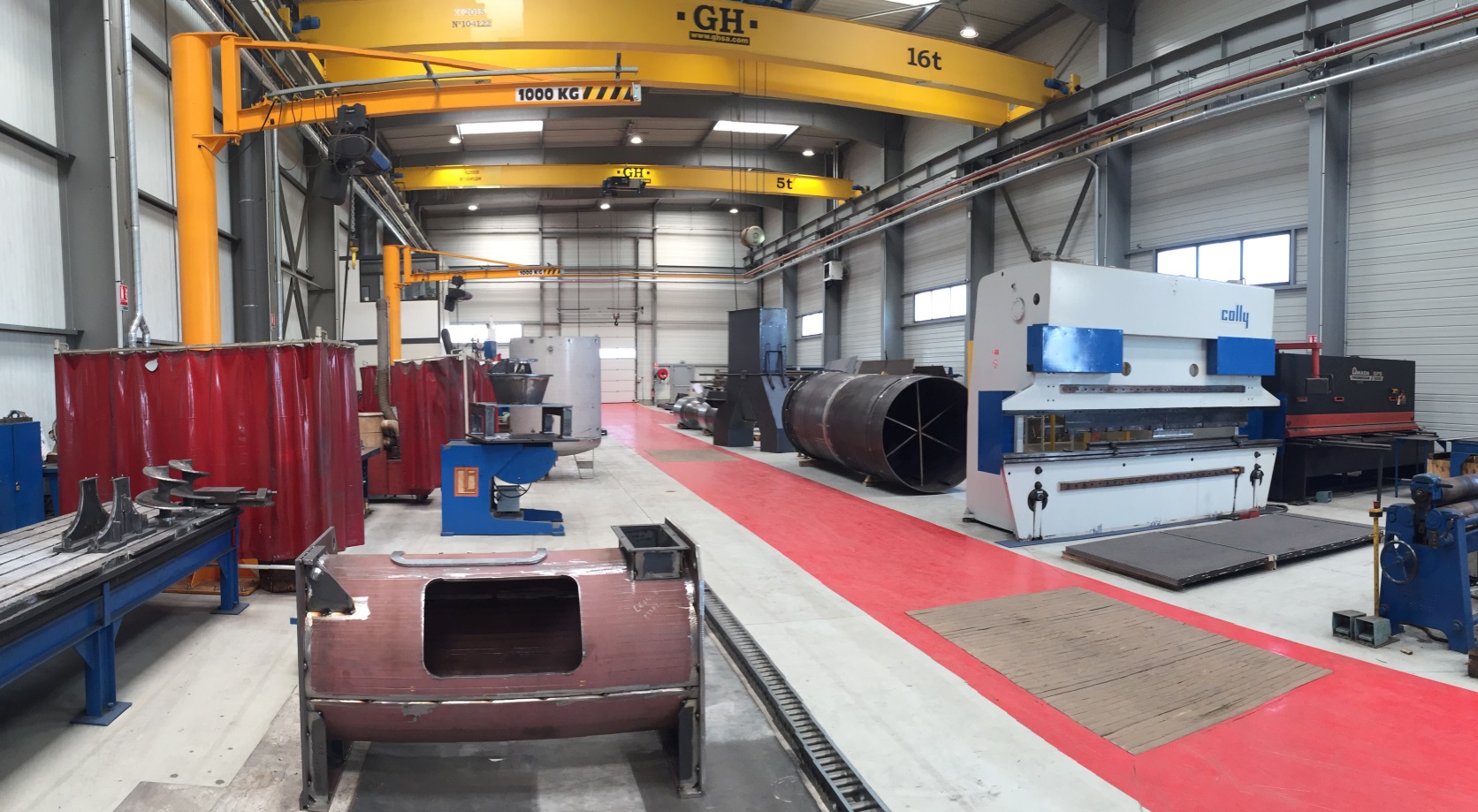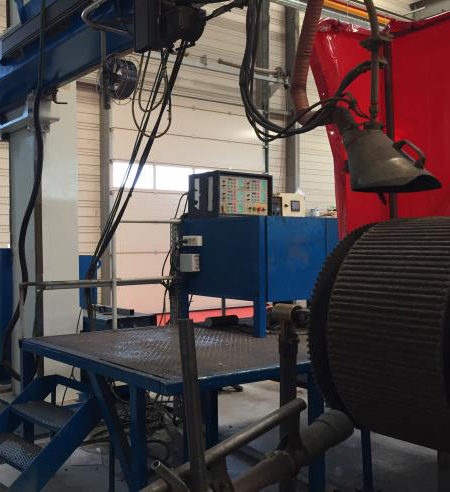 The mechanical department
This department is mainly equipped with CNC machine-tools like milling machine, high speed machining center, vertical and horizontal turning lathe, boring machine… Associated to 3D CAM Softwares using data generated by the engineering department and linked through an efficient network to these machine-tools, these ones are controlled in order to minimize the programming times and optimize the various machining operations of the manufactured parts.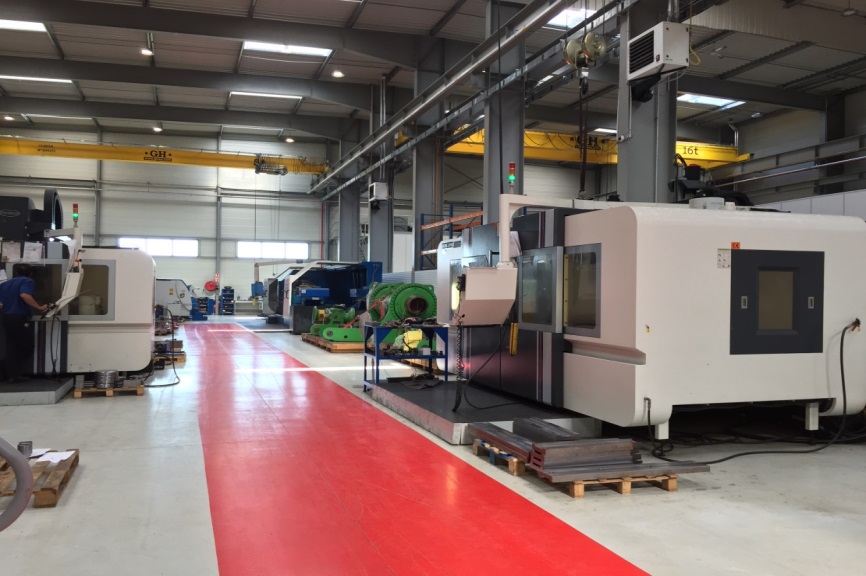 Machining the pockets of the working surface of rolls fitted on the press or the compactor is one of the essential parts of the SAHUT-CONREUR's activity. Three technologies are possible: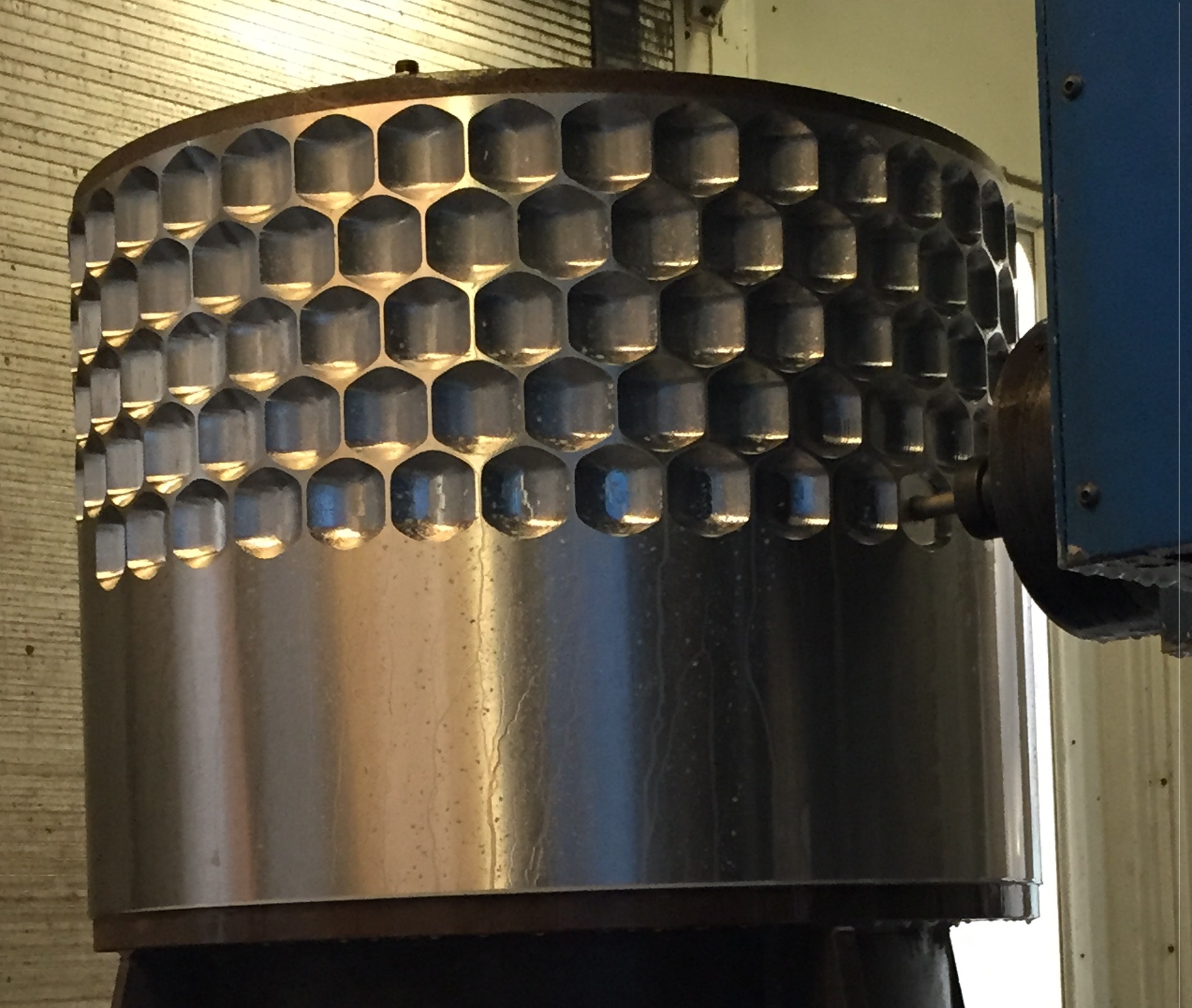 Machining with special form mill
High Speed Milling (HSM)
Electrochemical Machining (ECM)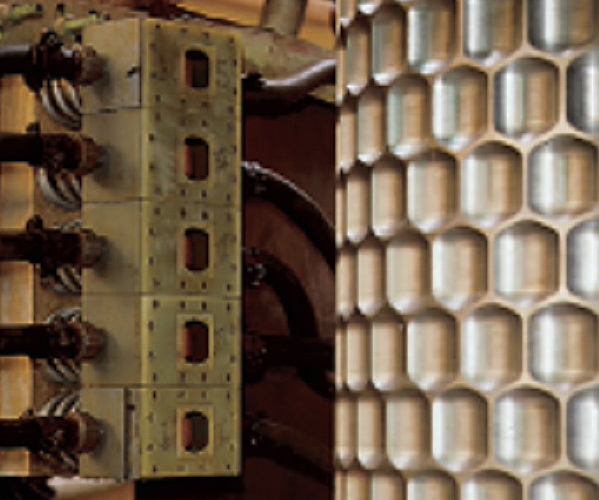 The assembly department
The mounting areas in this department are specifically adapted for the assembly of our equipment.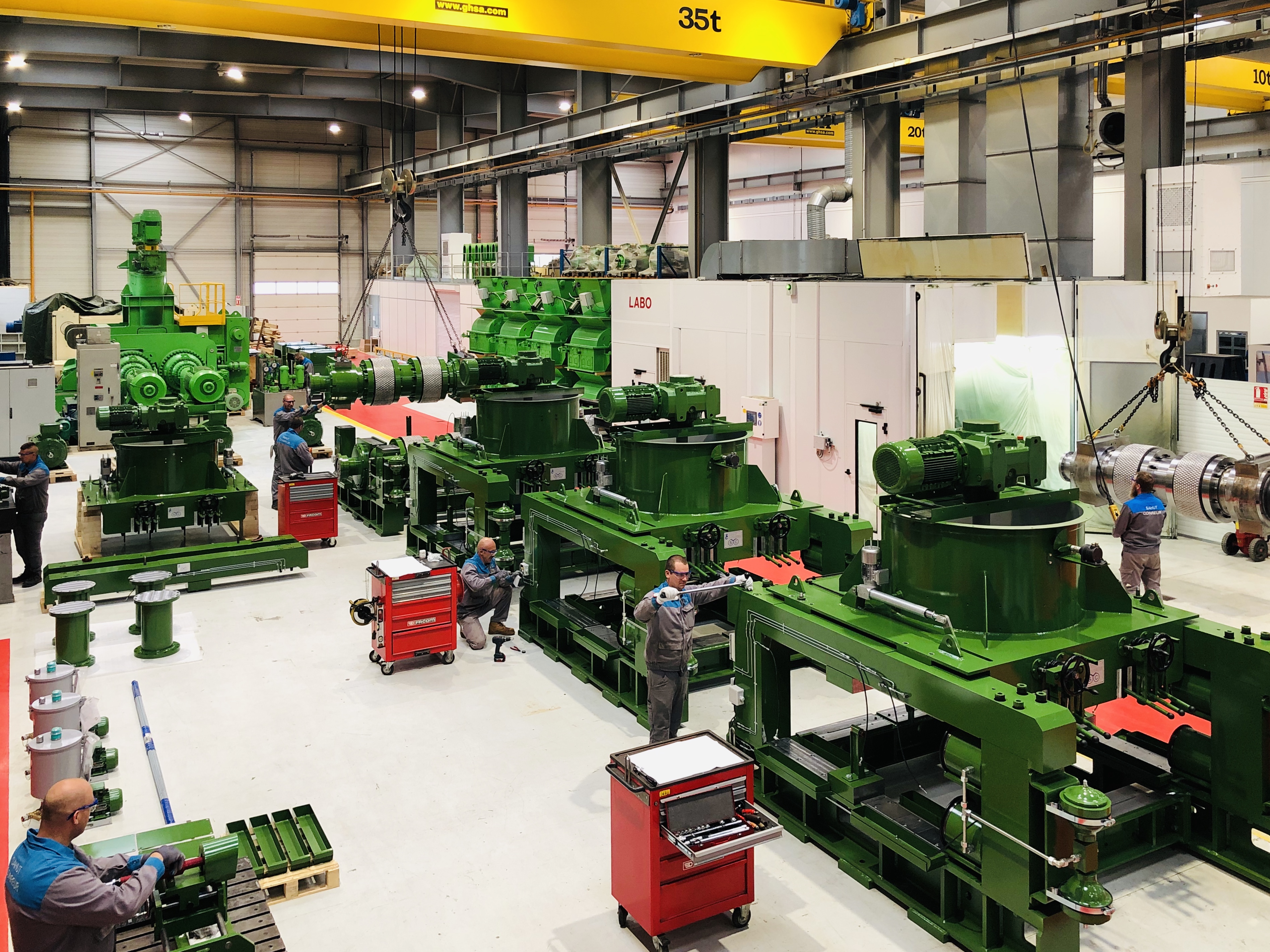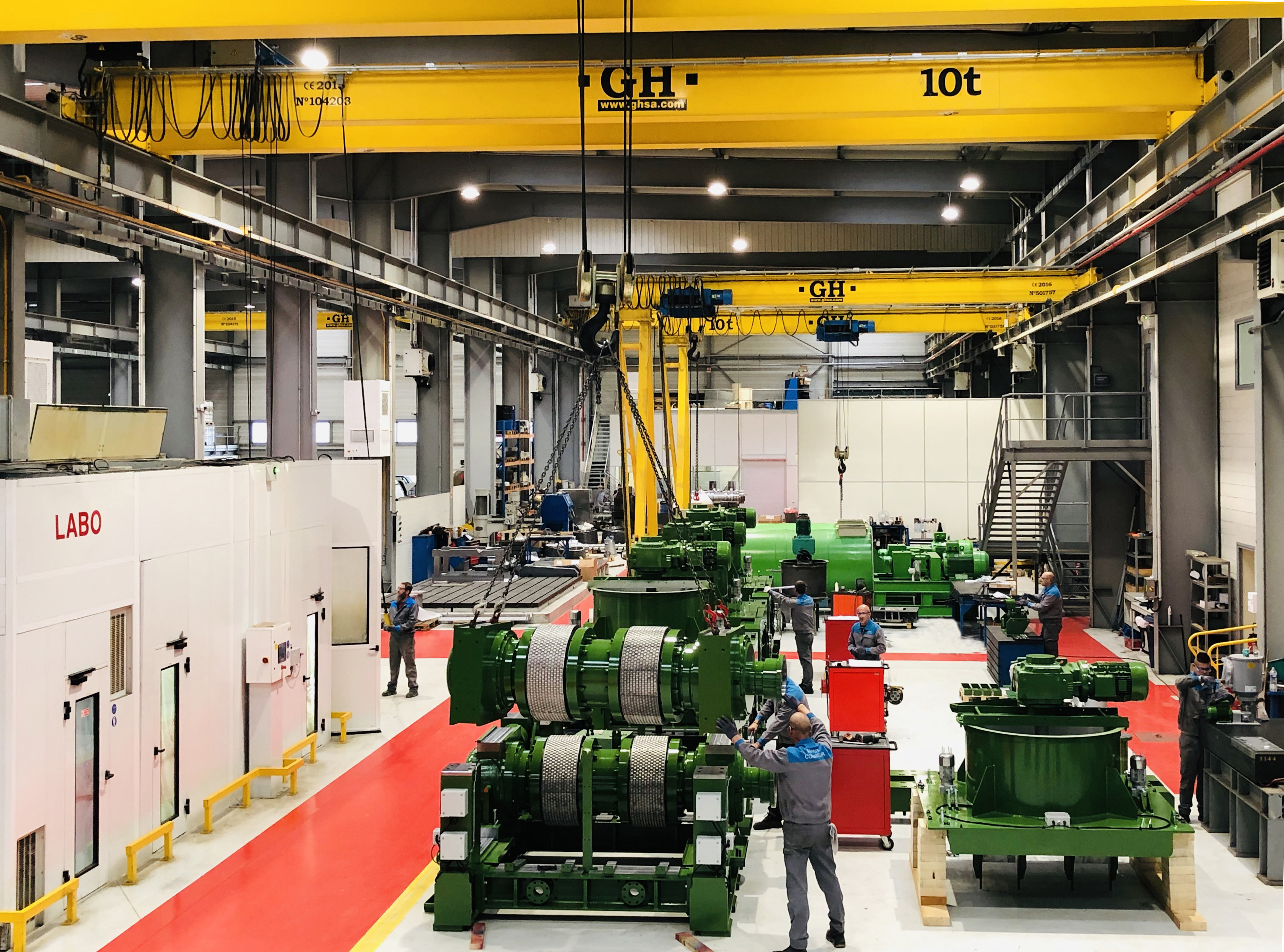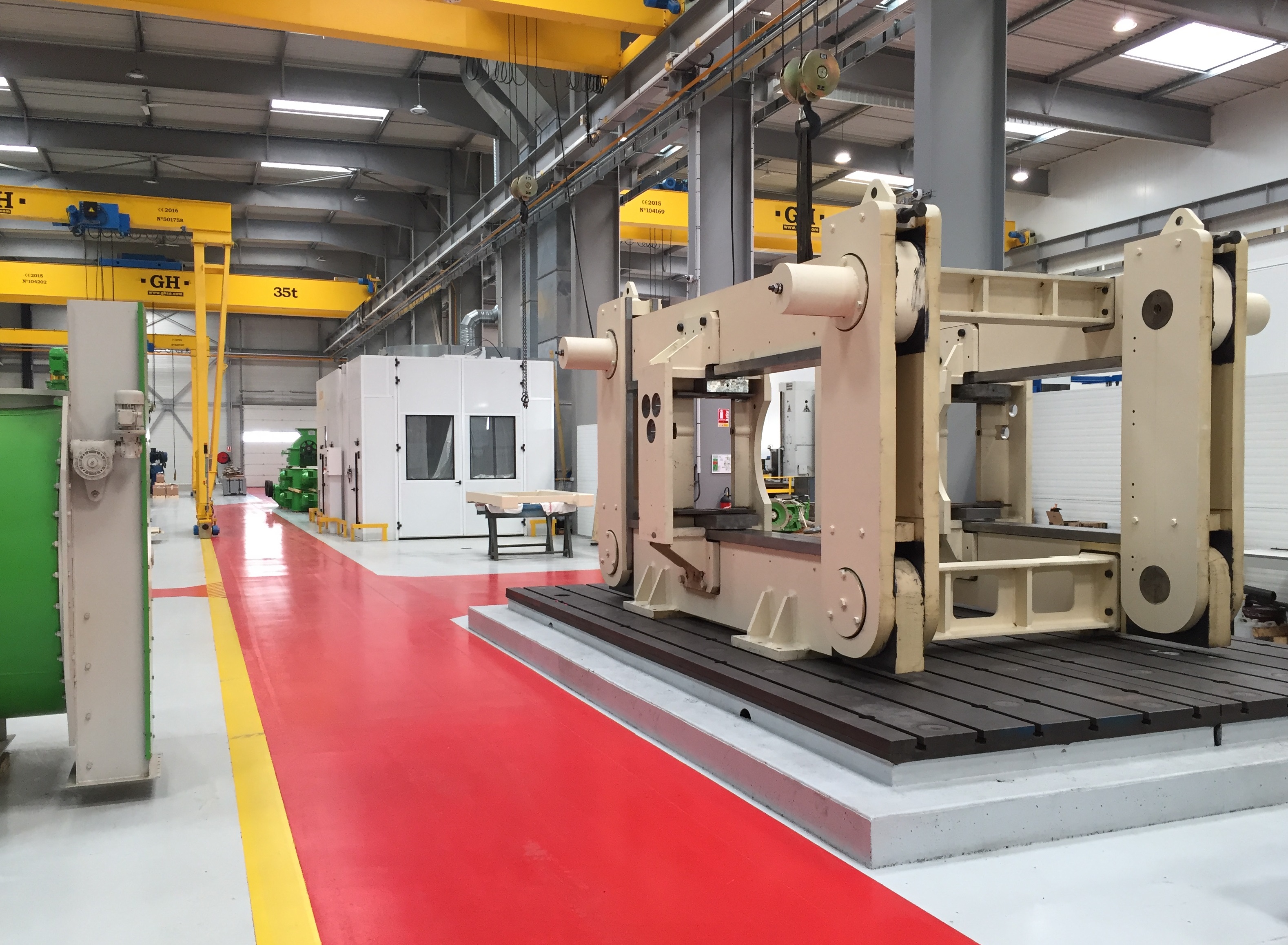 The quality department
The first three departments are supervised by the quality department composed of a metrology room equipped with measuring instruments allowing the inspection of all the components during the production process.

This department is in charge of implementing the QCTM procedure (Quality Control and Testing Manual) for each delivered equipment.